From Frederick Zappone, Developer and author of the Self-Love MASTERY Program
What if I told you that in one email to you I can show you how to easily dissolve your most chronic and troublesome fears, doubts or worries.
Would you believe me?
Well it doesn't matter whether you would believe me or not because that exactly what I can do for you. The first email in my Self-Love Mastery program contains that information. It is one of twenty-eight emails I will be sending you. Twenty-one of those emails are Self-Love Mastery lessons with the last seven emails containing the latest research and insights into effectively loving yourself.
A Self-Love REMINDER
Just because other people believe in disease and things getting worse for them that does not obligate you, in any way, to believe what they believe.
One of the incredible benefits of taking my self-love mastery program is that you will become fearless. Once you are fearless you will be free to fully 'be yourself' regardless of the kinds of people or circumstances that surround you.
No longer will you have to hold yourself back in fully expressing yourself, no longer will you fear other people or need their approval. Once you love yourself sufficiently everything about your life, from your health to your finances, will get better naturally, often times, in ways that will defy all of your logical explanations.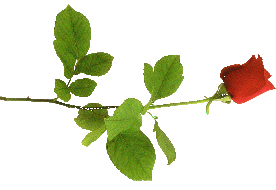 Question: What is Self-Love?
Answer: The short answer is self-love is any thought that makes you feel good about being you.
Nothing can discourage or defeat you except your very own thoughts or your thoughts about other people's thoughts, STILL your thoughts.
If you are not the master of your thoughts, the thoughts of others will be your master. Any thought that makes you feel anxious, worried, fearful, depressed, stressed out, upset, angry or insecure is not a self-love thought, it is a thought that is abusing you.
When self-love is absent we experience self-doubt and self-loathing. We also experience a lack of trust in ourselves and criticize ourselves for not being the person we want to be.
My extraordinarily powerful and highly effective Self-love Mastery Program (Read testimonials at bottom of page) explain the very best ways to love and accept yourself exactly as you are. The program includes important insights on how you can easily replace thoughts that are abusing you with thoughts that inspire and empower you. The content of my program will flood your mind with powerful insights that will dissolve your fears and doubts and substantially increase your levels of self-worth and self-esteem.
The more you are able to love and accept yourself EXACTLY as you are, the easier life becomes for you. The more you are able to love and accept yourself exactly as you are, the more magical your life will become for you.
When I started on my self-love journey I found out there wasn't a lot of material available that could precisely tell me how to love myself effectively. The material I read, about self-love, was either too complicated to understand or written by people who believed self-love was a selfish act rather than an POWERFUL act of self-care.
Self-Love dissolves fear and doubt.
There is not one fear or doubt you have that self-love cannot dissolve. The more you love yourself, the less fear and doubt you experience
As I progressed through the stages of loving myself more I kept detailed notes and wrote down everything I was learning about loving myself sufficiently. I wrote down every thought and insight that made it possible for me to love myself effectively.
As a result of successfully applying the self-love insights I discovered to my own life, my health, finances and relationships with others improved dramatically in a short period of time. It seems there is a direct correlation between self-love and how easy life becomes for us.
After sharing my thoughts and insights about self-love with some of my close friends, I was encouraged to make my thoughts and insights on self-love available to anyone who wanted them. I did that by putting my 'thoughts and insights' into a program called the Self-Love Thought Mastery Program.
The Most Valuable 'Life Lesson' My Dad Taught me.
When I was a kid my dad taught me a 'valuable lesson' that has made all the difference in my life. He taught me to take very good care of the people who take good care of me.
When you sign up for my Self-Love Mastery program, you are taking good care of me. You make it possible for me to take care of my family and pay my bills. In return, I take very good care of you. I do this by making sure my powerful self-love insights work as effectively and as easily in your life as they do in my own. In addition, at no cost to you, I am available seven days a week to answer any questions you have about effectively loving yourself.
I do this via email, text message or phone, whichever method of communication works best for you. I do this for a period of one year. Finally, if for any reason during the year you are not satisfied with my program or the answers I give you, I will refund your money to you, in full, no questions asked. To sign up now, click the 'buy now' button located below.
-- Frederick Zappone
(Developer of Self-Love MASTERY Program
and author of seven (7) personal growth
and spiritual development books.)
Love is All I Know
The Tough Love Book About Money
How Your Subconscious Mind Keeps Your Broke
How To Produce Spectacular Results With Effortless Action
Open Up Receive Your Good
299 'Life Insights' From The Wizard
More 'Life Insights' From The Wizard
Self-Love 'Thought Mastery' Program
For maximum effectiveness, the content of my Self-Love Program is delivered to you, in bite size chunks, over a period of 28 days via e-mail. This is to make sure that my 'cutting edge' self-love insights work as well for you as they have for me.
$50.00
--
IMPORTANT INFORMATION
After making your payment click the RETURN TO FREDERICK ZAPPONE BUTTON located on the payment receipt page to begin receiving your copy of my Self-Love Thought MASTERY Program
SELF LOVE MASTERY TESTIMONIALS
• Frederick this new paradigm of self-love that you are teaching is truly revolutionary. It is exactly what I have been looking for. - McKinley Williams, Los Angeles,California
• Mr. Zappone your Self-Love program has opened me up and improved EVERY area of my life. My self-awareness, confidence, energy and motivation has grown by leaps and bounds. And my sense of well being has increased too. Tina Moore, Salt Lake City, Utah
• As a result of doing the things you suggested in your self-love program, I noticed that the other things I wanted to achieve, besides loving myself more, started to manifest by themselves, as if by magic. Who would of thought that self love could make miracles happen in my life but it does. Thank you. - Maria B. Australia
• I bought your program a week ago and already I am noticing changes. I had frequent heart palpitations due to anxiety, which have disappeared. My cravings for sweets, which made it nearly impossible to lose weight and are now non-existent. - Michael D., VA
• I have been on the spiritual path from age 14, read hundreds of books on positive thinking, so I know your insights are the truth. . - Marie J. Beaumont
• Thank you for all your wisdom, Frederick. I look forward to more of your insights..---brilliant messages full of fantastic thoughts. - Abby C. NYC

• Thank you Frederick for your program. It has been more helpful than years of going on and on to people about my problems and more helpful than talking with various professionals. Thank you sincerely for your program. - Lily W. Montana
A WORD FROM THE AUTHOR OF THE SELF-LOVE PROGRAM
| | |
| --- | --- |
| | Once I started loving myself exactly as I was all aspects of my life improved. My relationships became more loving, my health improved and my finances got better, all a result of learning to love and accept myself exactly as I was. - Frederick Zappone |