My intention for you when you read and view this page is for you to feel immense love, caring and connectedness to everyone and everything especially to yourself.
| | |
| --- | --- |
| | |
Self-love is not an act of selfishness or conceit, it is a very powerful act of self-care. This act of self-care opens up the creative side of your brain where the solution to every problem you have including relationships, health and money problems live. Underestimating the 'power of self-love' to solve every problem a person has is a mistake many people make. Will it be a mistake that you make?
Question: What is self-love?
Answer: Simply stated, self-love is any thought that makes you feel good about being you.
Question: What self-love is not.
Answer: Thoughts that make you feel negative are not self-love thoughts, they are thoughts that abuse you.
Nothing makes people feel negative faster than fear-based thoughts.
Did you know that fear has over 200 code words that mean the same thing as fear? Here are a few of those code words:
Worry, anxiety, stress, depression, angst, apprehension, nervousness, foreboding, uneasiness, anger, frustration, upset, powerless, hopeless, helpless, distress, anxiousness, panic, blame, self-doubt, scarcity, etc.
Fear-Based Thoughts Push The Things You Want Away From You.
In my self-love mastery program I show you how to dissolve those fears that are stopping you from having the good things you want out of life.
Thoughts that make you feel worried, fearful, angry, frustrated, anxious or depressed are caused by thoughts that are abusing you.
Those abusive thoughts live in your subconscious mind and operate on automatic pilot outside your immediate conscious control. If they didn't operate on automatic pilot, outside your immediate control, those kinds of thoughts would be easy for you to control but they are not.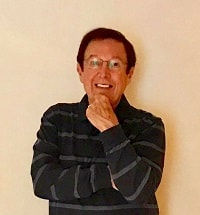 Hello my name is Frederick Zappone, the author of the Self-Love Mastery program. It did not matter how hard I worked or how smart I thought I was. As long as as I was thinking fear-based thoughts, the things I wanted remained at a distance from me always just outside of my reach.
Once I started replacing abusive thoughts, living in my subconscious mind, with thoughts that empowered me, my health, finances and relationships improved dramatically. The same thing will happen to you.
In my Self-Love program you will discover a simple yet very effective method to rid yourself of thoughts, living in your subconscious mind, that abuse you and replace them with thoughts that inspire and empower you.
What follows are excerpts from letters I received from people who took my Self-Love Mastery Program before you. Read what they have to say about the results they received from my program. You will receive the same kind of results and in some cases even better results.

• Frederick this new paradigm of self-love that you are teaching is truly revolutionary. I'm glad I've embarked on your Self-Love program. It is exactly what I have been looking for to wake me up to the habits that no longer serve me so that I can install self-loving thoughts and behaviors. - McKinley Williams, Los Angeles
• Mr. Zappone your Self-Love program has opened me up and improved EVERY area of my life. My self-awareness, confidence, energy and motivation has grown by leaps and bounds. And my sense of well being has increased too. I highly recommend your program. I only wish I had done this sooner. Tina Moore, UT
• As a result of doing the things you suggested in your self-love program, I noticed that the other things I wanted to achieve, besides loving myself more, started to manifest by themselves, as if by magic. Who would of thought that self love could make miracles happen but it does. Thank you. - Maria B. Australia
• I only bought your program a week ago and already I am noticing changes. I had frequent heart palpitations due to anxiety, which have disappeared. My cravings for sweets, which made it nearly impossible to lose weight and are now non-existent. I still have a lot of work to do, but I can't wait to see what happens in the future. - Michael D., VA
• I have been on the spiritual path from age 14, read hundreds of books on positive thinking, so I know your insights are the truth. I look forward to learning more from your program. - Marie J. Beaumont The Lemonade Diet
• Thank you for all your wisdom, Frederick. I look forward to more of your insights..---brilliant messages full of fantastic thoughts. - Abby C. NYC
• Thank you for your self love thought program. There were times when I wasn't sure about it, but looking back now I see that you have launched me onto the path that I needed to take. I have had a number of important insights and I am now moving in the direction I needed to go. I feel confident that I will reap the benefits I was hoping for. - Thank you Frederick. Geneviève, Alabama

• Thank you Frederick for your program. It has been more helpful than years of going on and on to people about my problems and more helpful than talking with various professionals. I think that it's not only your perspective but it's your delivery. . Thank you sincerely for your program. - Lily W. Montana
• I was unemployed when I signed up for Frederick's Self-Love Mastery Program. After I failed to get a job I interviewed for, I wrote Frederick. He assured me that this rejection was simply a re-direction to something better for me. He also provided me with simple and clear instructions on how to raise my consciousness and vibration. Shortly thereafter, I was offered a job with pay significantly higher than my requested salary. I believe that the dramatic improvement in my employment situation was due in large part to Frederick's clear writings and personal support which helped me to tap into the transforming power of self-love. - Bill K., New Jersey
As you can see from reading the comments people have shared with me about my self-love mastery program, it is a powerful, powerful program.
In addition to sharing with you how to easily reprogram your subconscious mind with thoughts that inspire and empower you, my program shares with you the most effective and easiest ways to love yourself sufficiently.
Self-love, properly understood, is so powerful that it has the power to make the things going wrong in a person's life, turn out right. Often times self-love will turn things around in a person's life in ways that defy all of their logical explanations. This is one of the miracles of self-love.
The one mistake that so many people make is underestimating the 'power of love' to heal, fix, repair, solve, resolve, dissolve or make disappear from their life any unwanted condition or problem. This is especially true when it comes to health matters. When a person loves themselves sufficiently even cancer disappears in ways that no medical experts can explain.
Before You Buy My Program Or Move On.
If you have read my page this far you noticed that I'm not into wasting your time. I get to the heart of the matter in seconds. I explain in simple terms the benefits you receive from taking my Self-Love Mastery program.
You will notice I did not ask for your email address so I can repeatedly send you email messages trying to convince you to buy my program.
You will also notice I did not offer you free gifts or price reductions to get you to buy my Self-Love Mastery program.
The reason I don't do the things that other people do to get your money is simple, I trust your judgment.
If my Self-Love Mastery program is the right program for you, you will buy it on your own without me having to convince you in any way. If it is not for you, you will know it and simply move on.
With that being said, I thank you for visiting my page. Regardless of what you decide, my intention for you is that you experience, in your own life, as much love, health, happiness and prosperity as you can handle.
Positively Yours,
Frederick Zappone
BUY YOUR COPY NOW
Self-Love MASTERY Program
For maximum effectiveness the content of my program is delivered to you via e-mail over a period of 21 days. The information contained in the program is concise and to the point. To get the benefits from my program I promised you all you have to do is read through the 21 email messages one time. With my program there is nothing to figure out since everything has already been figured out for you. That why so many people consider my program to be the ultimate self-care program.

One Time Payment
$223.00
IMPORTANT INFORMATION
After making your payment, click the RETURN TO FREDERICK ZAPPONE BUTTON located on the payment receipt page to immediately receive the first of your 21 Self-Love Email Messages + Free Updates